What is Open Top Container?
Different types of containers are used for the transportation of sea goods. Careful thought is required when selecting the appropriate container for a particular shipment. Choosing the right type of container maximizes efficiency and minimizes damage during shipping. Another factor to consider is which type of container is the most space efficient. (you can visit our blog or social media pages for more details about containers)
As we mentioned before, different containers are used when transporting goods by sea. These containers should be selected according to the amount of cargo carried and the free space inside each container. When deciding a container, it's important to consider how efficiently the container uses the available space—this is because any goods damaged in transit reduce the overall efficiency of the entire process. These racks can be beneficial for many types of industries, including food service and retail.
The open-top design is a great choice for sea transport because it allows for easy loading and unloading of cargo. Open tops have been used in the shipping industry for many years and can be seen on everything from commercial freighters to private yachts.
Open-top containers are also more flexible than other types of containers, as they can be used for transporting food products or other goods that need ventilation and protection from the elements.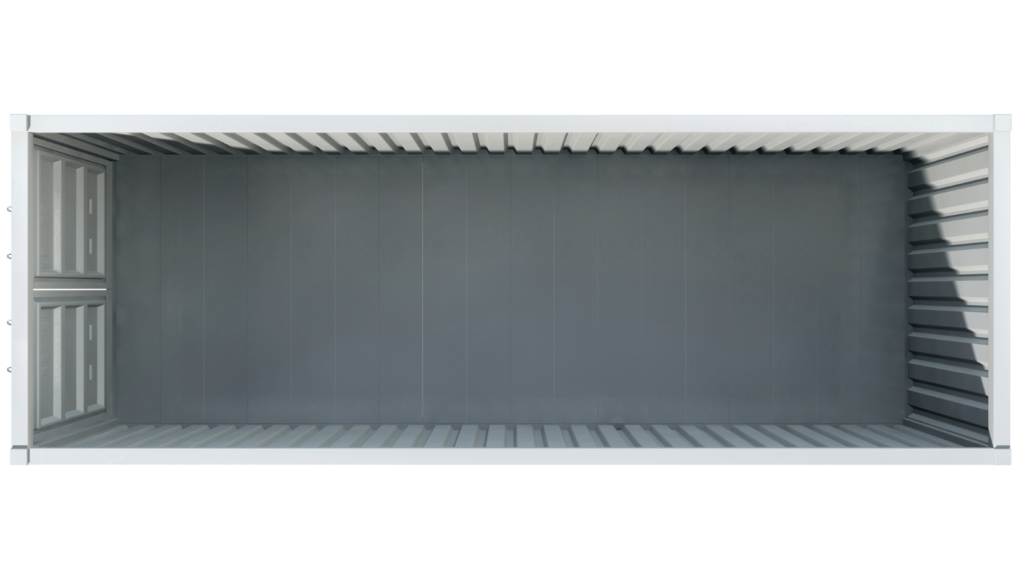 Open Top Container Dimensions
Open Top containers can be produced in several different standards depending on different requests. The length units of the designs produced for different capacities in Open Top containers generally vary. In addition, Open Top designs called Open Top High Cube are also available for customers who need higher cubic meters. Container dimensions may vary from manufacturer to manufacturer. However, generally speaking, their internal height is 2350 millimeters, their internal width is 2350 millimeters and their internal length is around 5900 millimeters. Door heights are around 2279 millimeters.